To Captain Skip Rowland voyaging is a bloodline sport.
His grandfather raced across the Atlantic in 1905—back when powerful men commanded lofty 130-foot schooners, crewmen were the boats' winch's and sextants their only instruments.
Before he could walk, Skip sailed with his dad, an inland lake scow champ. As a teen he crewed aboard the famous ocean racer Ondine, later introducing other youth to the sea as a sailing instructor.
Successful in Californias' scrappy business environment Skip chucked it all to sail the world, but his yacht was stolen and torched. Enraged, Skip went to Mexico and captured the thieves in a cantina showdown. Later, sailing offshore Skip called on is USMC training when nearly run down by a vagabond freighter, when he was knocked down in mid Pacific or when encountering pirates on deck in the Malacca Strait.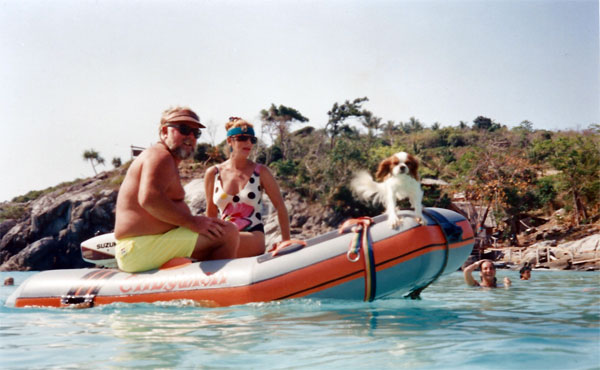 Captain Skip Rowland has logged over 30,000 nautical miles in his five offshore yachts. He has served as a race committee chair, was a radio personality, and has written for multiple magazines.